123, ABC, TRACING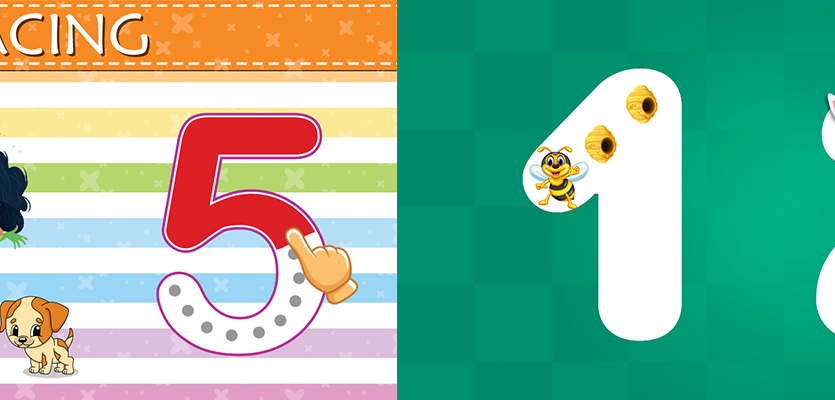 Start Learning
123 Numbers Tracing, Abc Alphabet Tracing, Spellings Tracing
123 Numbers, Abc Alphabet, Spellings Tracing is best app for learning tracing all.
Numbers :
This app will helps for kids to learn numbers from 1 to 100. Kids can learn numbers by counting.
Kids can follow the given arrow to trace the each numbers easily. Preschool kids can write the numbers easily by learning the numbers with tracing. If you are a looking for a best numbers app, this is the best app for children. Count and learn the numbers with fun. It is like a draw and learn concept so kids can trace and write the numbers with interest and without support anyone.
Preschool kids when they start learning numbers this is the best and proper way.
Alphabet :
Abc kids tracing best practice app. A grate full app for learning alphabet by tracing.
Learn each letter by tracing individually. In this kids tracing app alphabet section kids can learn both small and capital letters. In this draw and learn concept preschool kids can find the each letter easily.
Tracing alphabet is easy but kid should follow the given arrow and finish the goal and learn easily.
In this Abc kids tracing section kids can learn alphabet sounds also by finishing the tracing each letter. When you start a kids first education alphabet learning is more important so practicing by tracing can helps more for learn alphabet easily. Learn to write abc with fun.
Words Tracing :
Kids spelling tracing is the best one for learn spellings easily. Writing sentence words can create some knowledge for kids about words. Kids can feel like best words tracing learning game. In this app words tracing section spellings included audio so this will helps to learn spellings easily. Learn to write the spellings by following the given arrow. After learning alphabet this is the best section for learn words with spelling by tracing each letter in the word.
Key Features:
Best tracing app
1 to 100 Numbers Tracing
Alphabet Tracing
Trace Uppercase and Lowercase Alphabet
Words spellings tracing
Includes sounds for each letter and number
Best early education app
Recognize the Alphabet, Numbers and Words easily
Easy to control app
No in – app purchases
Free of cost